---
INTRODUCTION
---
THE DEAF SOCIETY OF CANTERBURY
Is a legally incorporated society and a charity.  We have been in existence since 1922 providing facilities for Deaf members of the community to meet and share their common language (New Zealand Sign Language, NZ's 3rd official language), culture, history and social, sporting and recreational activities. 
The 'Deaf Club' or 'DSC' as we are known is the 'second home' to the Deaf community.  It is as important to the Deaf community as a marae is to the Māori community.  The Deaf Club is a place where Deaf and Hard of Hearing (HoH) people can feel comfortable; it is a place where all modes of communication are welcome.  Deaf Club can help to break down the isolation a Deaf or HoH person can experience in everyday life within the hearing world. 
The Deaf Society throughout its 101 year history has been run by Deaf people for Deaf people.
OUR OBJECTIVES AND VISION
To provide clubroom facilities and a community centre where all modes of communication are welcomed and embraced. 
To promote and strengthen NZSL as a language of its own, with the culture and wellbeing of Deaf people paramount.
To focus on the social, recreational and educational needs and the sporting activities of all members.
To encourage other charitable activities for our member groups and families, with events, fundraising support and the sharing of technology and other resources.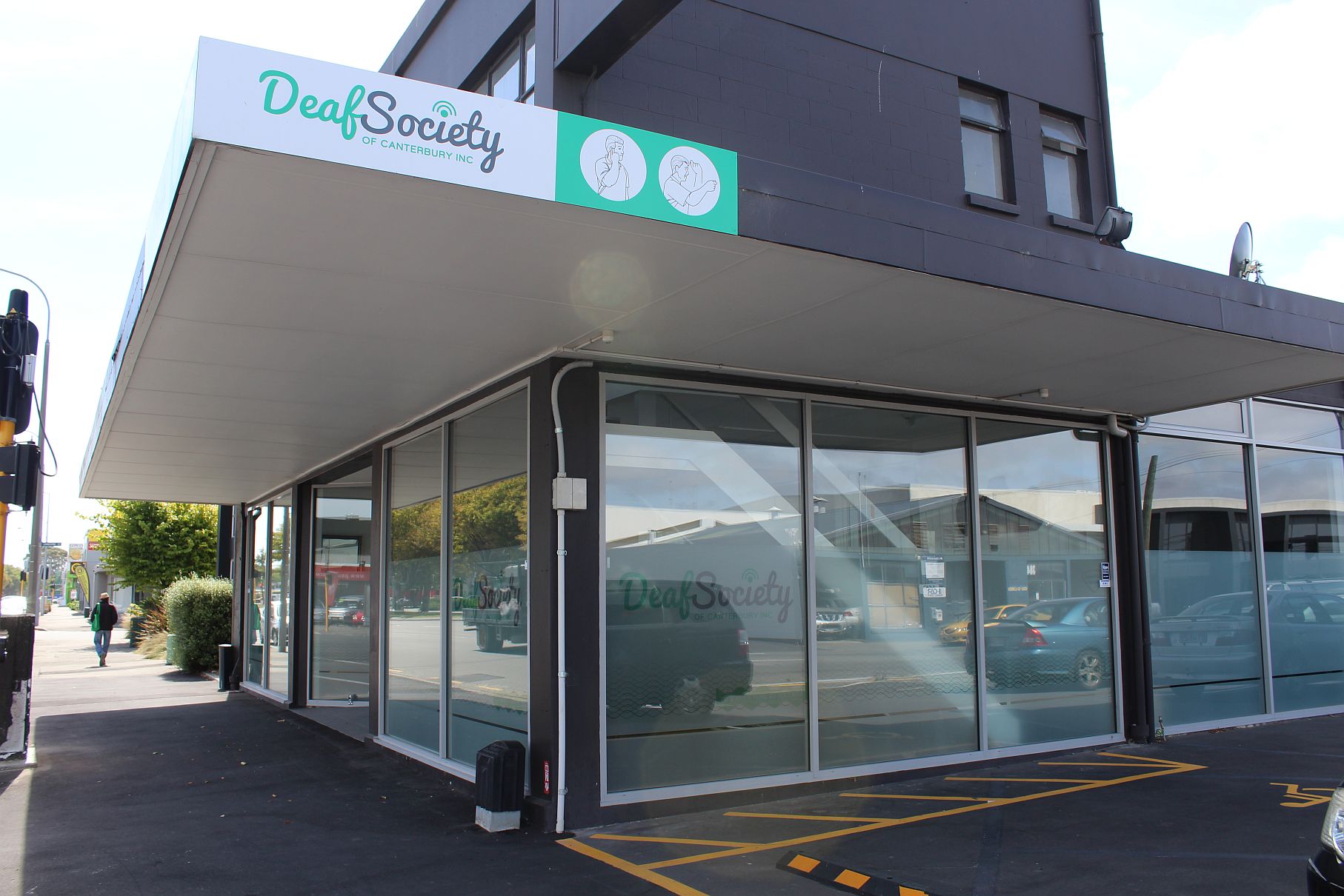 OUR NEW DEAF CLUB
---